Consent Awareness Committee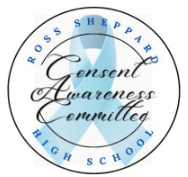 The Consent Awareness Committee is a student led initiative that was created in 2022 as a response to the information and knowledge that our students felt needed to be shared within our school community. The CAC welcomes all students who wish to participate in school
awareness events, or simply join us for educational sessions facilitated through qualified consent educators.
Our committee strives to shed light on topics such as; consent, sexual violence, and bystander education within our schools and community. Hosting a safe space for survivors, providing education, and a place for those who want to take part in the change.